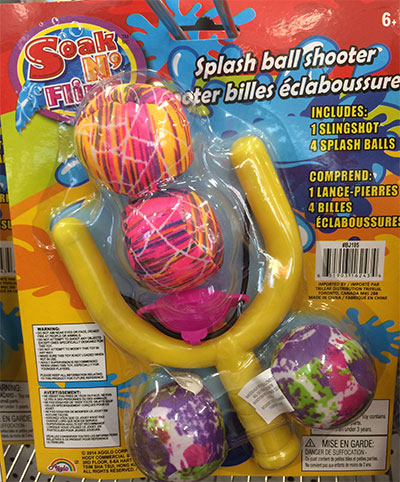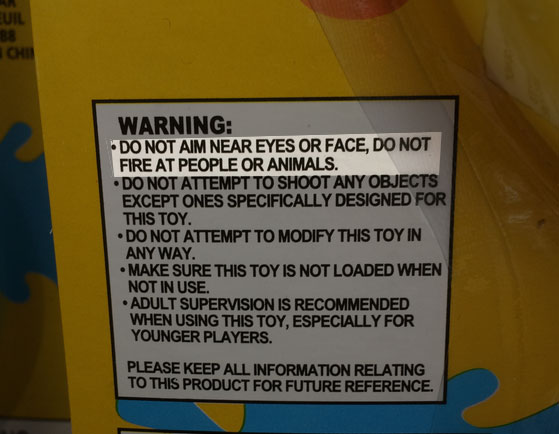 i think you're failing to recognize the most appealing feature of your product, legal team.
Also: ladies and gentlemen of the jury, i ask you: why should i avoid aiming at the eyes and face of something that is not a person or an animal? What is the risk of firing Soak n' Fling balls at the eyes or face of an inanimate object? The very wording of this stipulation implies very strongly that the toy WAS, in fact, designed and promoted to be fired at both people AND animals, and THEREFORE ipso facto Billy should stop crying and you should let me out of time-out to have birthday cake.
i'm out of order? THIS WHOLE PLAYGROUND IS OUT OF ORDER!!